You can remove boulders, trees, plants, and other waste from a field, lot, or property through efficient site clearing services. It is important to realize that it can positively affect both the environment and property owners.
So whether you utilize your land for construction, farming, or any other purpose, reliable site clearing services may help you keep a secure property.
What Benefits Do Site Clearing Services Offer?
1. Professionally Developed Land Is Easier to Sell
Efficient site clearing services will remove all and blockages that can lower your property's land value. This will raise the marketability of your land and increase its visibility.
2. An Expert Will Know What's Required to Comply with Current Legislation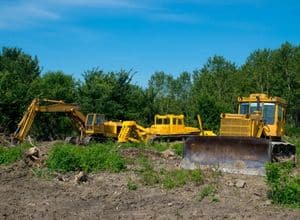 As the value of your property increases, it might become obvious that you need to abide by existing laws to preserve the environment and make the area as secure as possible for the next developer. You need to know what they are; you can't do anything to address them. On the other hand, if you have experts in land clearing on your team, they will know just what is required, and you will save time and effort in the long run.
3. Access to Equipment Needed
A skilled contractor has all the tools and supplies required for site clearing services. You might think you have all the tools you need, but experts always have more and the training and expertise needed to use them efficiently. You can swiftly and effectively clear your land by hiring experts.
4. Safer Environment for Future Development
If you want to maintain your land safe for future development, you should get it cleared. This prevents a buildup of leaves, branches, and dead trees that could harm the site if they fell.
This is crucial for property owners who bought the property in a region where forest fires are likely to occur. Additionally, engaging land-clearing experts would stop the buildup of debris, which otherwise could lead to dangerous scenarios.
5. Effective Pest Control
Site clearing services are frequently thought of as a way to reduce pest populations. During rainy seasons, pests prefer locations with dense vegetation because water allows them to develop, and trees and plants give them refuge. Site clearing services promotes environmental stability by eliminating pests and limiting population growth.


Similar to how termites and less harmful creatures like birds and squirrels find suitable homes in dead trees left standing on abandoned land. It is best to eliminate the dead trees as soon as possible to prevent creating an issue for any animals nesting there.
6. Environmental Benefits
The site must be improved to accommodate prospective property owners' demands and preferences. You won't have to worry about these problems if you work with site clearing services. Without worrying about how the land will be developed and cared for, you can clear the area, develop it, and then go on.
7. Get Rid of Unwanted Vegetation on the Site
You want to start building on your land after clearing it of all vegetation. Isn't that wonderful? The land's overgrowth with vines, shrubs, dead trees, and other vegetation you don't want on your property can surprise you.
You won't need to worry about this if you have expert site clearing services. Any undesirable vegetation on your land, such as decaying tree stumps and dead plants, can be removed by hiring a trustworthy business.
8. Build the Infrastructure Required for the Development
Once the site has been cleared and prepared for development, infrastructural construction must start. Roads, fencing, and other development-related elements fall under this category. It is tough to lay these components down on your land because it is covered with dead or overgrown vegetation.
9. Grading
You may anticipate that professional site clearing services will take care of all the grading when you engage them. You won't have to worry about the level of the ground as a result. Grading is finished, so you can immediately start building.
10. Prevent Soil Erosion
Maintaining the health of the soil is a crucial part of the land clearing process. Overgrown trees and plants will attract weeds, promoting undesirable plant development. Soil erosion will happen as a result. By spreading the dirt out more evenly, land clearance will enhance the health of the soil.
When Do You Need Professional Site Clearing Services?
Many people request site clearing services to use the land to construct a home, but businesses often use land clearing for their new company sites. Buying land that has yet to be cleared is typically more affordable, and if you don't need the entire plot cleaned, it can be better to buy it as-is and have the ground cleared only where you want to put a building.
But clearing land isn't just for construction. It can also be done to get a plot of land ready for farming. No matter what you have in mind for the property, clearing it of obstructions might open up a world of possibilities for your new place.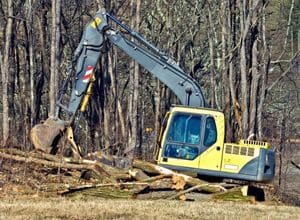 So even if you've never given site clearing services much thought, you may realize that your neighborhood's brand-new structures and establishments almost certainly underwent a land-clearing procedure. It's a crucial component of repurposing land; if you know why and how it's done, you'll put yourself in the best position to succeed.
Should You Handle Land Clearing Yourself?
You'll want more than just a chainsaw to clear the site successfully. Doing the labor yourself is generally not the greatest choice, whether a few trees or an entire forest. You may believe that you can successfully clear your land on your own, but specialists should always handle the job of this complexity and hazard.
Large machines and tools are necessary for land clearing works, especially larger projects, and the individuals operating them need to be qualified and experienced to do so. Excavators, bulldozers, stump grinders, and tree pruners are just a few of the frequently used equipment for clearing land.
Hiring professionals is the best action unless you intend to buy this type of heavy equipment. These tools and equipment are in the hands of a professional site clearing and excavation company, like us at Shilling Excavation, which has staff that has been properly trained to utilize them. You'll prefer to leave this work to the experts rather than going through the hassle of finding skilled personnel, investing in insurance, and buying the equipment needed for land clearing.
How are Site Clearing Services Carried Out?
Once you've selected a reputable business for site clearing services, their staff will begin to work. This activity includes clearing the land of vegetation and large objects like rocks. The most frequent items that need to be removed are rocks and trees, but your service will also take care of other things like bushes and shrubs. The employees may see value in aerating the soil on your property. They'll know how to remove anything impeding you from using your new property and what has to be done.
Along with getting rid of these things, they'll level the ground by filling in the gaps. You must do this if you intend to construct your repurposed land. Once the site clearing services are done, you'll have a bare, leveled plot of ground to work with. You'll be prepared to work with a builder and start the process of turning your dreams for your new property into a reality.
Why You Need To Hire Experts For Site Clearing Services
You can engage a skilled land-clearing team to remove plants and unwanted debris from a specific piece of land if you need the work done. They are equipped with the knowledge, abilities, and tools required to carry out the land-clearing procedure effectively and safely.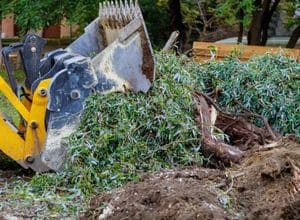 Additionally, they know the rules that must be observed in your area before clearing land. Professional site clearing services work with local authorities to address potential problems that may arise throughout the process, such as electricity lines and pipelines in underground sewer and drainage systems.
You won't need to worry about disposing of the debris that will be removed if you hire professionals like us at Shilling Excavation to clear the area. Professionals can remove debris from the land clearing operation and dispose of it appropriately. If you need expert site clearing services, please don't hesitate to reach out to us! We have years of experience and you can rest assured that your property is in good hands with us.