If you have a huge area of land that has to be cleared, chances are you'll have to hire a land clearing contractor. Land clearing is a huge task and requires a skilled professional contractor to have the job done. If it's not handled properly, the job could be dangerous and also potentially cause damage to your land.
Because of this, you need to be really careful when selecting a land clearing contractor. Never select the cheapest option because, as in a lot of other things, you usually get what you pay for.
What Does a Land Clearing Contractor Do
Mostly, lot clearing basically involves the same thing, though the amount of time it would take varies based on the project. In short, the process includes land surveying against the blueprints for the construction to know what needs to be done. Then, the land clearing services would get the land to a point where it is ready to be built on.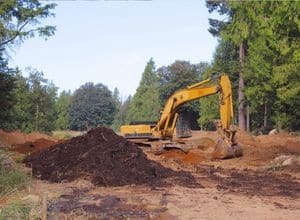 This process usually begins with clearing away any large rocks or vegetation on the land. Bushes and trees offer major hurdles for most construction projects. Even if a tree is not really in the way, its roots can become a problem a few years down the line.
The next step involves property grading. Once more, the process depends somewhat on precisely what the land is like. Things such as erosion prevention and drainage control might be necessary to ensure the land would hold up through the years. Installation of wells or septic systems could also be included in this process.
Other grading tasks may include:
Creating an access road
Connecting the site to utilities such as electricity and water
Digging a foundation or basement
Demolishing existing buildings


This process could sometimes be slowed down by the need for construction or building permits. These permits could also add new fees to the costs of the building site preparation.
What to Ask Before Hiring a Land Clearing Contractor
Below are a few questions you should always ask when you hire a land clearing contractor:
Do You Have the Proper Registration and Licenses?
Clearing a lot may seem like a simple, albeit huge, task, but several variables are at play. First, you'll have to take different steps based on what you are removing. The process for handling trees is different from the one for handling brush and debris.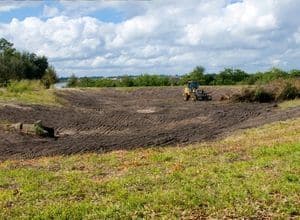 Heavy equipment might be needed, and the remnants of mulched plants and brush may have to be burned. Because of heavy machinery and potentially fire at play, it is no wonder that land clearing contractors are expected to have licenses to perform the job they do.
You'll want to ask if your potential land clearing contractor has all the necessary forms, such as workers' compensation, insurance, and other required paperwork. And a professional land clearing contractor would be able to furnish these forms effortlessly; if they hesitate in doing so, they're not the people you wish to pay to clear your land.
What Safety Precautions Do You Take?
Because land clearing involves a huge undertaking, usually involving numerous types of heavy machinery, you'll want to be fully aware of any safety protocols that the contractor will be following. Ensure whoever you're considering takes safety very seriously!
Check to ensure the workers wear hard hats, for instance, and protective eyewear when they're using heavy equipment for mulching trees and other projects of the same nature. Always hire people who prioritize their safety.
Do You Have References?
A proper land clearing contractor would also have references they can give upon request. They should be able to easily point you toward satisfied clients that have used their services in the past.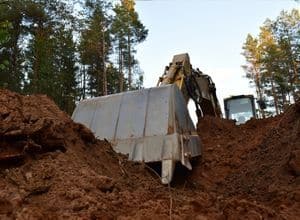 Moreover, you should be able to get online and browse customer reviews regarding the company you are looking to get the services of. Check Yelp and other related sites to ensure that previous customers have positive things to say about the business you're thinking of hiring.
You should also look into all social media presences. Often, customers put comments on Facebook and Google informing you of the service they paid for. A reliable, established business should have numerous references and good reviews to boast of.
Will You Be Using Subcontractors?
Several contractors use subcontractors for big jobs like land clearing. While that's fine, you will want to ensure you know about it and you're aware of who is working on your land. If the land clearing contractor tells you they do, in fact, use subcontractors, they should be able to furnish paperwork and references for them as well. There's no point in vetting only the land clearing contractor if you do not vet the subcontractors too!
How Much Do You Charge?
While it isn't always recommended to go for the cheapest option when choosing a land clearing contractor, it does not hurt to ask for many estimates. If you find several businesses that seem to have everything in order and many positive reviews and references, there is no reason you can not contact all of them and explain the job you're thinking of.
While a company that says to do the job for too little is probably not reputable, there's no reason you have to go for the most expensive option, either. Keep prices competitive by asking for multiple estimates from a couple of various companies.
Have You Done Jobs Like Mine Before?
Every job is unique, and just because you've found a reputable land clearing contractor does not mean they have experience doing the same type of work you need to be done. In fact, you might discover that your particular project has a few unique challenges that might baffle less experienced contractors.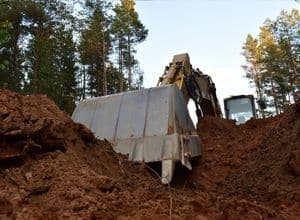 The only way to know this is to ask, so make sure to describe the project type you have and everything involved. Inform your potential land clearing contractor of any unusual hazards within the area and any unusual challenges they may encounter. Chances are, they've handled similar issues in the past. If they seem familiar with the work type you are offering, that is a good sign.
What Do I Need to Do?
The land clearing contractor should also be able to inform you how you could prepare for them to start work. This, of course, is likewise based on the type of work that's being done. Do you need to shut off any power or water? Make arrangements for any trees to be moved or cut down? You might need to contact other services too. There may be plenty of preparations you need to make, so ensure you know them before letting the contractors in.
And any other questions!
Of course, you do not need to limit your queries to those on this list. If you're dealing with a professional land clearing agency, chances are they have heard them all before. Don't hesitate to ask questions that pop into your mind, and don't be afraid of coming across as ignorant or silly. It's better to leave as informed as you could possibly be. That's when you know you have found that right company to hire.
FAQ
Can I do land clearing by myself?
Land clearing is a complicated process that involves heavy machinery and advanced equipment that might not always be available to a regular homeowner. Thus, while you can clear land by yourself, it could be dangerous and more expensive.
How much does land clearing cost?
Land clearing could cost per acre ranges between $1,500 to $3,000 on just lightly wooded lots and could range from $3,790 to $6,710 for a heavily wooded area.