3 Tips for Choosing the Right Tree Removal and Excavation Company
Finding the correct professional to handle repairs around your house might be challenging. Numerous factors must be considered when speaking with a tree removal and excavation company.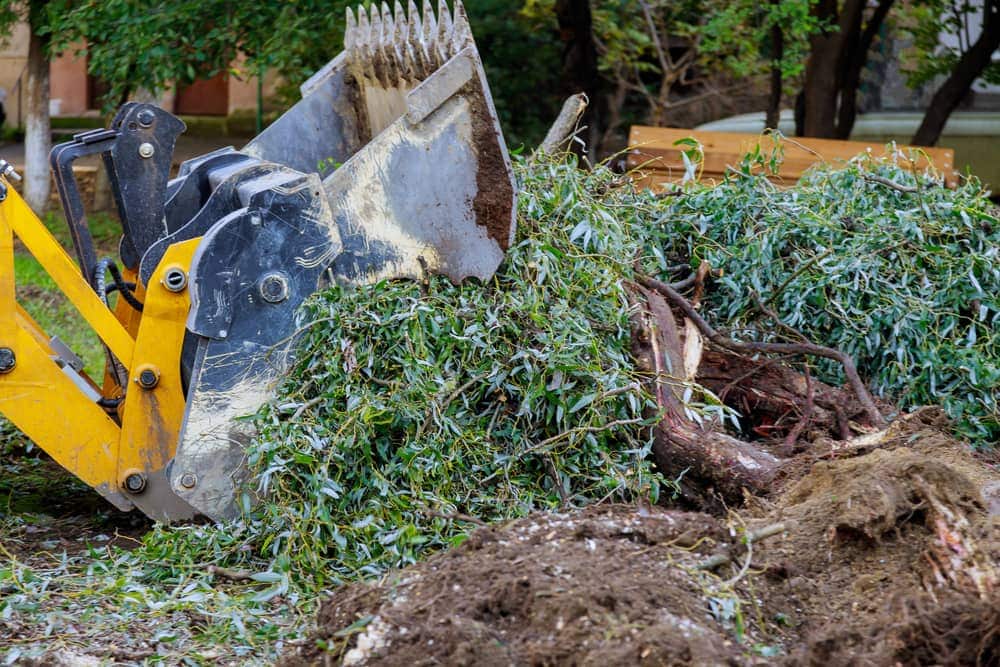 Some critical factors to consider include their experience and expertise, as well as their insurance and licensing. It is also crucial to inquire about their safety protocols and equipment to ensure they can handle the job safely. Additionally, asking for references or reading online reviews can provide further insights into their reliability and quality of work.
The stakes may be higher when working on more significant projects with bigger pieces of equipment, like tree stump removal equipment, but many of the fundamental ideas still apply. Here are some pointers for choosing the proper tree removal and excavation company for your property:
Insurance Policies
Verify that any company you are considering using for excavation and tree removal has adequate liability and workers' compensation coverage. The insurance company for the tree service should send you all certificates of insurance directly. Otherwise, it may be a forged certificate. You are accountable if a corporation has an accident and does not have the necessary insurance. You must pay for damages to your property and any injuries sustained due to the mishap.
Furthermore, what you can and cannot do with particular trees can depend on local laws, the status of specific trees, and heritage locations.
Hiring a licensed tree removal firm to handle the job is the best way to ensure you don't overlook these crucial factors. They will be able to work with a demonstrated understanding of the different types of trees and their unique requirements, in addition to efficiently removing old trees.
This covers the security of neighboring buildings, proper handling of tree debris, and observance of regional laws and permits. To prevent the removal process from having a detrimental effect on the ecosystem, the team will also prioritize the health and beauty of the surrounding landscape. Everything will be considered.
Reputation
Find out the tree service's reputation in the neighborhood by researching. Positive online reviews for the proper tree removal and excavation company should be found in several locations. Verify the membership of the questioned company in a respectable trade organization.
A lot about a company may be learned from reading its reviews. Therefore, constantly read the reviews to determine whether the clients who have utilized the company's services are satisfied. How successfully did they respond to complaints or criticism, and did they attempt to address any issues that left customers unsatisfied? Read the reviews and recommendations on Google, Yelp, and other directories to determine how well-regarded their services are.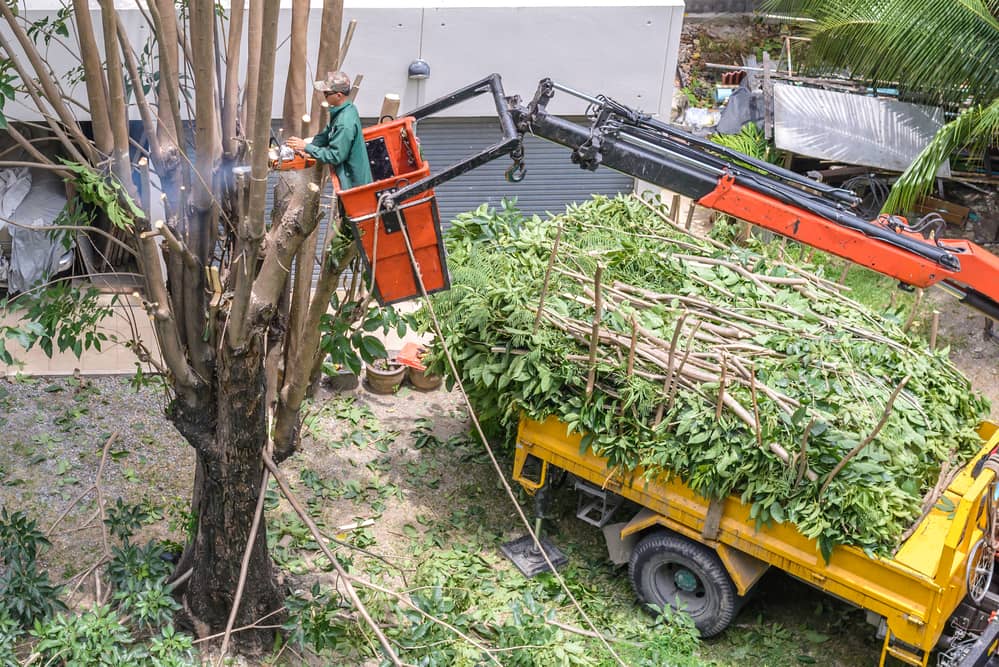 How long has the firm been operating? Do they have any grievances in neighborhood discussion groups? If you want an added level of assurance, ask the organization for recommendations. It is usually worthwhile to research, especially for costly undertakings.
Price Comparison
Cost is always a factor to be considered when hiring any kind of service, and an excavation company is no exception. Comparing removal costs is essential when looking for the best service at the most excellent price.
Prices that seem too good to be true usually are. We all enjoy a good deal. However, suppose a tree service offers you a meager price. In that case, it might be because they lack experience, lack the necessary insurance and certifications, or only plan to finish a portion of the project.
Don't let a slick-talking salesman persuade you that $8000 is a fair price for removing a tiny oak tree in your front yard if it seems like a high price; instead, say "no thanks" if it sounds too expensive.
You are advised to request quotes from at least three different providers. You should be able to determine what pricing is typical based on the three estimations. You can meet with each representative in person, if at all possible. This will allow you to assess the company's professionalism and level of knowledge. You can study more, ask questions, and do other things.
Why Should You Hire a Tree Removal and Excavation Company
Bending or being too close to your home trees can create many problems, and dying or dead trees can be dangerous. It is essential while getting ready to build or renovate your home.
It Saves Time and Money
Your initial thought may be to do the work yourself to save money when a tree needs to be removed from your property. Nevertheless, you shouldn't try to save money here.
You need the necessary tools to remove a tree, none of which are probably lying around in your garage or shed. The cost of purchasing these instruments and the time required to remove the tree may convince you that paying for the convenience of hiring professionals is worthwhile.
A tree removal job calls for specialized knowledge and abilities and the necessary tools to ensure safety and prevent damage to nearby property. Employing experts saves you time and effort and lowers the possibility of mishaps or errors that could lead to expensive repairs or injuries.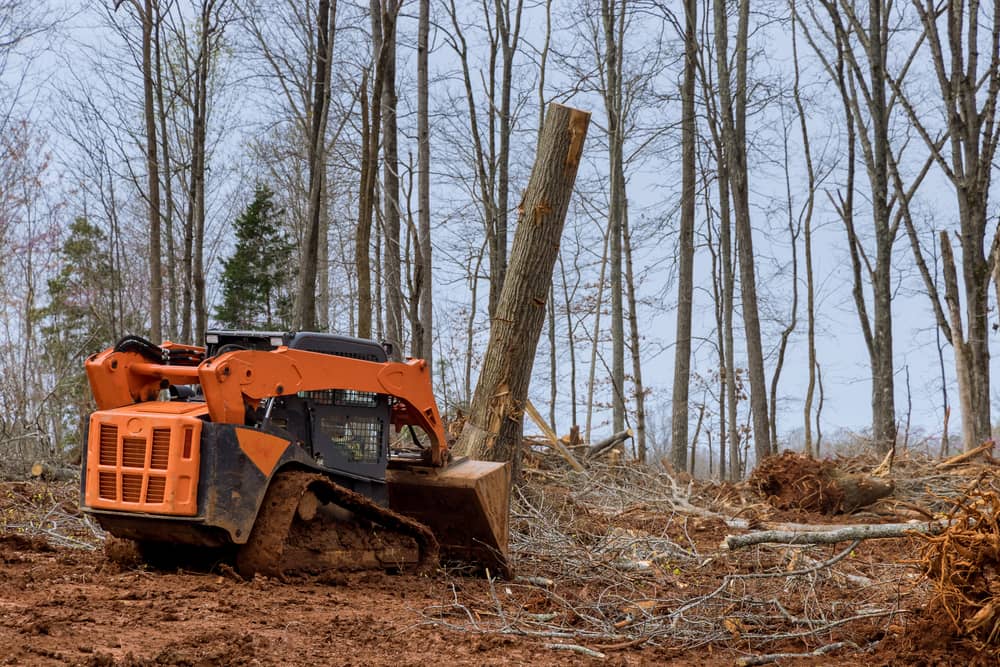 It Protects the Property from Damage
Not only can falling tree limbs from dying or dead trees harm your property, but tree roots can also cause severe damage to your house. They could crack your sidewalks and driveways by injuring or lifting the different concrete structures on your property. Roots may also harm your foundation, the last thing any homeowner wants to deal with.
It takes considerable skill to cut down a tree too close to your buildings without falling on any of them. When you're trying to improve your property by tree removal, the last thing you want to happen is for a big branch to fly through the roof of your garage. Rather than taking the chance, hire professionals so you know that your property will be safe from damage.
They Have the Proper Equipment and Experience to Do the Job
It's essential not to take removing a tree lightly. If something goes wrong, tree removal and excavation can cause severe injury or even death. Having the right tools and expertise is crucial to ensure that no one is hurt while removing trees.
A professional tree removal service has the knowledge, expertise, and necessary tools to safely and efficiently remove trees and stumps from your property. Additionally, trustworthy businesses will be fully insured. This suggests that you don't need to be concerned about being held responsible if something goes wrong.
Conclusion
It's crucial to pick the best excavation and tree removal company. It helps protect your property and the environment while ensuring the job is done safely and effectively. You can rest easy knowing that the excavation and tree removal will be done correctly and in conformity with all necessary regulations by choosing a reliable company with experienced professionals.