3 Practical Reasons to Work with a Building Site Preparation Company
Whether the project is excavation or construction, everything begins with laying a great foundation with the help of a reliable building site preparation company. Sites need diligent preparation before a project can get off the ground.
The future of a building begins with site preparation, an elaborate phase where expert care and adherence to protocols determine the project's standard. Site preparation is a complex process that requires a wide range of skills. To build a circle of professionals working toward the same objective, construction teams will engage with architects, soil and erosion control specialists, a building site preparation company, and environmental organizations.
What Happens During Site Preparation?
A band of undeveloped land is similar to a blank page or a new canvas. It's your chance to design your ideal house or a stunning business structure. But there's still a lot of work to be accomplished before what's now a lush, grassy field, an overgrown area of woods, or a rocky environment becomes a groomed piece of land.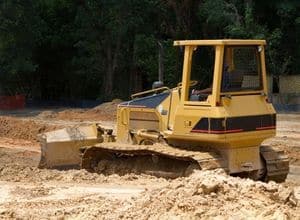 Among the first things that must be accomplished is to clear the land with the help of a reliable building site preparation company.
What Is Land Clearing or Site Preparation?
Ground clearing, commonly referred to as site preparation is the process of preparing a parcel of land for construction. Bulldozers are the highlight of the land clearing process, but various other heavy equipment, such as stump grinders, hydro-axes, entire tree chippers, and excavators, are also on the job.
To guarantee that the objective is achieved, it is best to work with a reliable building site preparation company, like us at Shilling Excavation. Not only do we have the essential equipment for the job, but we also know how to work with those massive machineries with accuracy. The final product is a property that is prepared and ready to build on.


Here are just a few of the elements that go into a land clearing process:
Trees and undergrowth
There's only a single place to start when clearing a lot: the treetops. However, before you go crazy and cut down all the trees on the site, talk with an architect and tree care professional to identify a few healthy, older trees to keep. Mature trees will provide a unique ambiance to the property and provide some welcome shade. A few promising trees must survive as long as they are not disturbed by the heavy machinery used in the land clearing and construction process.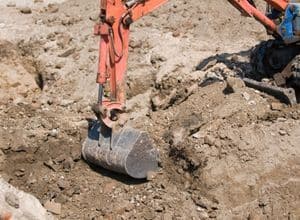 Your building site preparation company may start the removal of trees from the building site once you've decided which trees you'll preserve. This includes trees, bushes, vegetation, and grass, which may be quickly removed using a specific instrument called a hydro-ax. Stumps and roots are likewise eliminated, resulting in a clean and even surface.
Utility lines
Perhaps some subsurface utilities already exist on your land. But, more crucially, are they close to your construction site? If you want to build a barn, workshop, or guest home in the back, you may need to extend some utility trenches across your property. When soil is already being excavated and transported about the land, this is the best time to do it.
Building pad
After the construction entryway has been built, all undesired trees and bushes have been removed, the site has been graded for efficient water drainage, and utility trenches have been excavated, it's time to concentrate on the building pad. This is a sturdy, level elevated area that will act as the building's foundation.
The position of the construction pad is critical. It is usually found on the highest point of mountainous terrain, but if it isn't, particular care must be taken to guarantee that water remains away from it in all instances.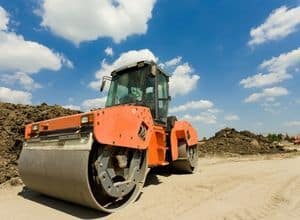 Once the site preparation is done, the construction team will come to the scene and start assembling the building's skeleton. Afterward, the building site preparation company may frequently help with site clean-up, carry away any leftover construction materials, and ensure that the ground is sloped properly once again.
Manpower and strength alone are insufficient to execute a building job. While cooperative, well-trained, and efficient labor is essential to the whole procedure of preparing land for construction, the project might go awry if the muscle isn't backed up with sound judgment. It necessitates meticulous planning, calculation, and site preparation.
The importance of site preparation and land clearance and building site preparation services cannot be overstated.
Let us look at some of their advantages that make our lives simpler:
Makes excavation easier
The ground becomes considerably simpler to dig after impediments, and difficult challenges are removed from the surface. Uprooted trees, rocks, and other waste may be among the things to be removed. It increases the efficiency of the excavation process, saving both money and time.
If you don't have any past expertise with this, it can be laborious and time-consuming. When you leave the work to a skilled and experienced construction site preparation company, the job becomes considerably easier and faster.
Aids in timely inspection
After completing the grading site preparation procedure, the contractor has a rough notion of where important objects such as subsurface wiring and pipes are located. This understanding aids in the prevention of accidental damage to these systems during building, saving you the time and effort of having to replace them.
Increases ease of access
Large barriers or obstructions in the path of the building may be a real pain in the neck. It not only makes it difficult for your crew to travel throughout your property, but it also puts you unprepared for any irregularities that may arise once the building begins. You won't need to deal with those problems if your chosen building site preparation company executes their grading and site preparation work on schedule.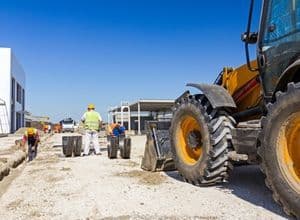 As the saying goes, "You can't construct a wonderful building on a poor foundation." This means that the foundation on which the structure will be built must be secure and robust. This is where knowledgeable site preparation contractors can help. A professional building site preparation company will grade, scour, and work on the site to ensure that it is in perfect condition.
Now that you know what you're missing out on by not hiring a building site preparation company, we're confident that contacting us at Shilling Excavation will be the initial thing you do if you ever have a construction project. It's also worth noting that all of our lot clearing services are available for both residential and commercial purposes, covering all site preparation requirements for building development. Give us a call today to learn more!