Competent excavation services specialists are among the top needs in the field of construction contracting. They are industry experts since they must be well-educated on high-end equipment and understand how to utilize it correctly to execute their portion of building site preparation.
To properly comprehend the significance of employing qualified excavation services specialists to help in any construction or land project, you need to know the many services they provide.
Access Road Installation
The excavation services specialists are one of the first contractors to arrive on any building site since they are responsible for constructing the access roads that enable all other contractors to enter.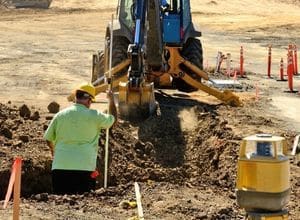 Excavation services specialists, whether establishing packed dirt access roads or preparing for a paving firm to come in, allow all other workers to get to the construction site with their heavy equipment and supplies without the danger of getting trapped in soft ground or damaging up the surface.
Excavation and Land Clearing
Professional excavation services specialists are often among those that perform conventional land clearing services.
Excavation businesses remove trees, rocks, and other heavy materials using bulldozers, backhoes, rakes, and other heavy equipment, then manage soil movement and site leveling.
Site preparation is a key work that, if not done correctly by professional contractors, may have a detrimental impact on the whole project, which is why only highly qualified excavation services specialists, like us at Shilling Excavation, should be hired.
Site Leveling
After the access routes and major land removal are finished, excavation services specialists will level the construction site and prepare it for final compaction and building preparation.
This procedure might entail excavating the area where a foundation will be constructed and removing excess dirt, which is generally repurposed elsewhere as part of the ground leveling.
Installation of Drainage and Utilities


Excavation services specialists also manage the excavation of trenches for the installation of sewers and utility lines and the excavation of water access ways to prevent floods.
Once these places have been dug, utility workers will install the lines, and the excavators will return to bury those wires and re-grade the earth.
Waste Removal and Site Cleanup
Finally, after all the other services have been completed and work can begin, excavation services specialists will remove heaps of rubbish and any extra soil from the active site and take it away for disposal.
Another key task that excavation services specialists do at all of their work sites is keeping the whole work site clean, safe, and tidy.
What To Look For In Excavation Services Specialists
Every construction project has a key list of duties that must be done from the ground up. Excavation services, for example, may seem basic but are anything but.
All of these operations are classified as excavation because they need the experience and competence of qualified, trained excavation services specialists.
Owners must employ only professional and certified excavation contractors to effectively complete any job construction project!
Look for the following:
Whatever the scale of your project, there are a few characteristics to look for in your excavation services specialists. The team's composition, as well as the equipment they use, will primarily affect their capacity to satisfy your demands as a project owner and customer. Here are some things to look for when searching for excavation services specialists to assist you with your project:
Skills and Qualifications
One of the most crucial considerations when choosing excavation services specialists is that your potential contractors have a well-trained, highly skilled staff of excavation professionals. Every crew should comprise bonded and insured excavation and demolition experts. If the company you're considering employing doesn't have well-trained team members, you should seek elsewhere.
Proper Equipment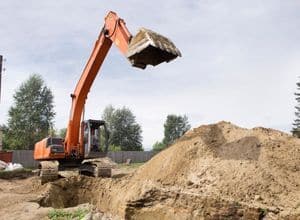 Even the most well-trained excavation services specialists cannot dig a deep, safe, and effective hole without the necessary equipment. It would be best if you always worked with a crew that takes care of maintaining and employing cutting-edge excavating equipment.
Good Reputation
You should always check their industry reputation when searching for excavation services specialists to work with. Trusted businesses should have strong local ties as well as many testimonies and reviews. If feasible, locate a recent customer and enquire about their degree of satisfaction.
Proper Documentation
Proper documentation is one of the most fundamental (but often neglected) requirements for excavation services specialists and other construction professionals. This includes licensing, insurance, and any permissions required. Contractors' insurance plans often include coverage limitations for any on-the-job damage, and all licenses and insurance coverage should be updated.
Relevant Experience
Experience is one of the most important criteria for many construction workers, and excavation services specialists are no exception. These professionals should have a wide portfolio of completed work and a large number of assignments that are comparable in size and scope to the project at hand. Like other construction workers, Excavation contractors work hard to maintain a strong professional reputation. Those seeking an efficient team should pay close attention to client feedback, reviews, and word of mouth.
Diverse Service Offerings
Another factor to consider when searching for excavation services specialists is the variety of services they provide. Working with an excavating business that can also help you with building demolition, materials recycling, concrete crushing, and other services, for example, may be simpler and more cost-effective. Consolidating responsibilities into a single business is often a sound strategic option.
What are the Benefits of Working with Excavation Services Specialists for My Project?
It is critical to get expert advice before attempting to execute an excavation job on your own. There are several reasons why you must hire excavation services specialists to handle the task for you. For one thing, it is some of the most hazardous construction jobs around. As previously stated, this activity sometimes necessitates the use of complex equipment.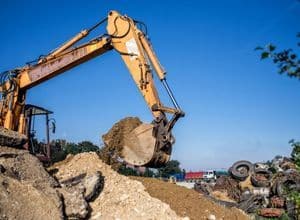 Two, if you attempt to do it yourself, you may screw it up, requiring a professional service to come and correct it, which will cost you time and money. This implies you may not save any money, and it could take twice as long. This is a difficult job that cannot be taught through a YouTube video.
Also, excavation services specialists are held to a very high level, and they have the expertise to get the work done correctly. Knowing how to accomplish something is just half the struggle for these businesses. Excavation is a task that demands tremendous accuracy, which you should not be expected to perform on your own.
Professionals consider much more than just removing a tree; they consider the possibility of soil erosion and ground integrity so that you may grow anything new in that spot. They know how to make the least amount of noise and be as inconspicuous as possible so you don't annoy your neighbors.
Aside from the actual excavation services, each excavation project requires a significant amount of planning. There are several laws and regulations governing this sector. Because this task is so risky and has so many potential pitfalls, it's critical that it be done correctly. Many serious and highly precise laws must be fulfilled in many countries before an excavation operation can even begin.
Because you are unlikely to be aware of all of the rules and regulations governing an excavation job in your area, it is better to leave it to the pros to prevent any violations or fines. These excavation services specialists are well-versed in the norms and regulations.
This will help you avoid errors that might result in penalties and lengthy delays. Whether the project is huge or small, it is far safer and better to leave it to professional excavation services specialists like us at Shilling Excavation. Call us today!