Whenever you start a new construction project, excavation and earthmoving services come hand in hand. No matter whether the construction is going on in a commercial or a residential place, the debris should be removed in the first order.
Cleanliness is important in any kind of building premises, and it's not a one-man task. You need to consult an expert for a better experience, and before going to think about which contractor is efficient, just take a quick glimpse at the important aspects of earthmoving service.
What are Earthmoving Services?
When you are considering a comprehensive earthmoving solution, it includes many services, which are mostly related to the exterior portion of the house. Considering the interior decoration is not the only thing that everyone requires.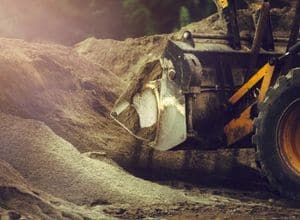 The outside portion must be decorated with the same mindset and sincerity. Earthmoving services are a pool of services that you can get from regular earthworks, such as landscaping, yard levelling, trenching and drainage, and much more.
This is not going to be only manual work; proper machinery is always needed for complete earthmoving services. So, only finding the best contractor is not going to solve the purpose; they must have some high-precision equipment. There are numerous earthmoving services companies across Texas, but you have to find the best one for better job accomplishment. When you have a basic idea about the work, then you can get the best service for you so easily.
Some of the useful equipment associated with the process can be considered as bobcat, excavator (size depends on the need), grader, rigid tipper, etc. Also, there is the necessity to use a grapple, smudger, and auger. So, consulting with the experts who have all these required equipment can help you in a more efficient way.
Factors You Should Consider Before Going for Earthmoving Services
It's always essential to check the scale of your job. That means how you are planning to execute the entire work. Moreover, you should be aware of the availability of your service provider. Always consider that how much distance they are going to cover for your work.


It's better to get the work done by some experts who have a strong presence across the country. So, access becomes easier for their services. In this internet era, finding service experts is no more a hard task for you, but you need to go with someone who can provide you with the service in a flawless manner.
You can check out the previous work of some experts and then decide to go with that entity that can fulfill your requirements very quickly. Depending on the needs, earthmoving service is spreading all over the country, so you can easily get reliable earthmoving services no matter where you are in Texas.
Services that Earthmoving Services Involve
Earthmoving services have an extensive outlook where it defines a better approach for residential improvement. Following are the important points for any earthmoving services:
· Landscaping
· Yard leveling
· Retaining walls
· Drainage
· Bulk excavation
· Stormwater excavation
· Rubbish removal
Some other requirements might be added according to the specific requirement. Earthwork is a much-needed service for experiencing a clean atmosphere and hygienic living. Also, it enriches the aesthetic value of your living area.
What to Look for in An Earthmoving Services Provider
Excavation is a crucial component of every building job. Whether you want to clear a piece of land, remove debris from your property, or execute a large excavation job, hiring the correct earthmoving services is critical.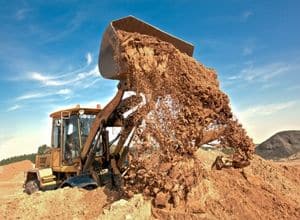 Not every contractor is the same, just like no other item in the world. Thus it is critical to locate a contractor who meets all of your requirements.
You should avoid any contractor that does not provide you with an onsite examination before giving you an estimate. The contractor will be in a better place to deliver an estimated length and price for your job with the help of an assessment. While evaluating the property, they can also guarantee that there are no access problems for heavy machinery. A face-to-face meeting with a contractor will likewise help you determine his professionalism.
During this discussion, you could also ascertain whether the contractor is open to your suggestions. You may not want to hire a contractor who totally ignores your input. Finally, you must avoid being swayed away by low quotes. Remember, "Quality comes at a cost." You may save a few dollars by selecting a low-cost contractor, but it will all be for naught if the end result falls short of your expectations.
Experience
Because projects need particular skill sets and expertise, you should look for a contractor that has worked on projects comparable to yours. While an unskilled contractor may promise to do your project at a lower cost, a qualified contractor will bring a distinct set of abilities to the table. Quality should be your first priority, and you can only obtain it from professional contractors.
Budget and Deadlines
Some people have a reputation for constantly delaying initiatives. As a result, you should hire a contractor that is particularly conscientious about meeting deadlines. In addition to deadlines, you should obtain a precise price for the project's ultimate budget.
Some contractors may offer you an estimated budget, but by the conclusion of the job, you will have spent significantly more than the specified budget. The earthmoving contractor may claim that the job will be completed by next month. Simply refuse to accept it. Rather, you must get in writing a suggested start and end date for project completion. Similarly, obtain a written final quote from the contractor.
Portfolio and Testimonials
Everything is easily accessible via the Internet these days. You should leverage the power of the Internet to choose the best earthmoving contractor. You may find skilled and trained contractors by searching the internet. Aside from that, you might look at their portfolios and testimonies.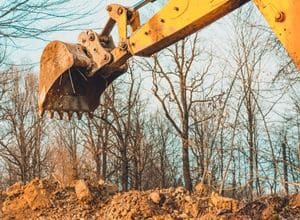 You may learn more about their previous work by visiting their website. It will offer you a good sense of whether or not they can handle your bulk excavation operation. A reputable contractor will gladly offer his portfolio; however, a con artist would make reasons for not doing so.
Determine the Scope of Your Project
It is critical to consider the scope of your project when selecting someone to provide earthmoving services. A big retail mall or a huge multi-family apartment project will require more earthmoving site work than a single-family dwelling. As a result, you will have to select a service provider that is capable of matching the amount of work you want.
With that in mind, it's a good idea to look at previous work performed by your prospective contractor. Choose them only if they have a successful track record of accomplishing projects of comparable size and scale to yours.
Consider Your Site's Location
Earthmoving services necessitate the use of heavy equipment, which must be carried to your location. The longer the distance traveled to transport earthmoving equipment to the site, the higher the fee for earthmoving services. Remember that the service provider will charge you to pick up the equipment when you have finished using it.
Difficult-to-manage terrain can also significantly increase the price of earthmoving services.
Consider using a local earthmoving company if you wish to save money on earthmoving services. Because of their near proximity to your site, local earthmoving businesses not only understand the demands and problems of the local market, but they charge less to transport the equipment you require.
Inquire about the service provider's availability
Earthmoving companies, like other businesses, have peak and off-peak seasons. Some weather changes are more suited to earthmoving activity than others, which explains the variance in market demand.
Before hiring an earthmoving company, find out if your desired service provider is free or too busy to start working on the project at the time you specify. Hire only those who can devote their resources and time to your project.
Earthmoving services, which are frequently paired with excavation operations, are essential to many residential, commercial, and landscaping projects' site preparation and construction processes. If done appropriately, it might be a sign that the project will be completed successfully. To discover more, reach out to a local earthmoving business.
Managing a bulk excavation job is not for everyone. As a result, you must exert extra effort in your search for the best earthmoving contractor.
Conclusion
If you've never hired an excavation company contractor before, it might be tough. It's a great idea to ask individuals you know if they use a regular contractor or to look for a contractor with some reviews online. Testimonials are an excellent approach to discovering a great deal about an excavating firm. While unfavorable testimonials are unlikely to be posted on their website, it is still good to read some positive evaluations and read between the lines to learn the operator's or company's capabilities. If the comments originate from other experts, it's a solid sign that the excavation contractor provides a high-quality service.