It might sometimes seem like commercial excavation services are nothing more than trucking around huge heaps of dirt, but in reality, it's so much more.
Excavation is a process utilized during the initial construction phases where equipment or explosives are used to move the rock, earth, or other materials.
It is used to create the foundation of the building and ensure that the final construction will sit on flat ground.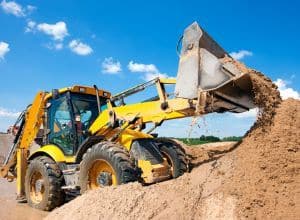 There are many processes when it comes to excavating that all require the right materials, machinery, and techniques to guarantee that the job is done the first time correctly.
These commercial excavation services include dredging, site preparation, grading, trenching, and digging.
What is Commercial Excavation?
Commercial excavation is earthwork for non-residential projects, like malls, condominiums, and industrial constructions. The goal of commercial excavation is the same as residential – to prepare the site for construction.
That includes removing debris like trees and rocks, digging for underground spaces and utilities, and redistributing and compacting soil for stability and grading.
How Do Commercial Excavation Services Differ
Compared with residential projects, industrial buildings are often larger, made of steel and concrete, and hence heavier than average lumber-framed homes. Also, rather than 8 ft basements, non-residential buildings sometimes have underground parking lots or multiple underground levels. That means commercial excavators need to dig and drill deeper piles for stability.
The deeper the excavation, the more costly and hazardous it becomes. Speaking of hazards, sometimes repurposing commercial properties, such as an old gas station, needs the safe disposal and removal of contaminated soil and, in this specific example, underground fuel tanks too.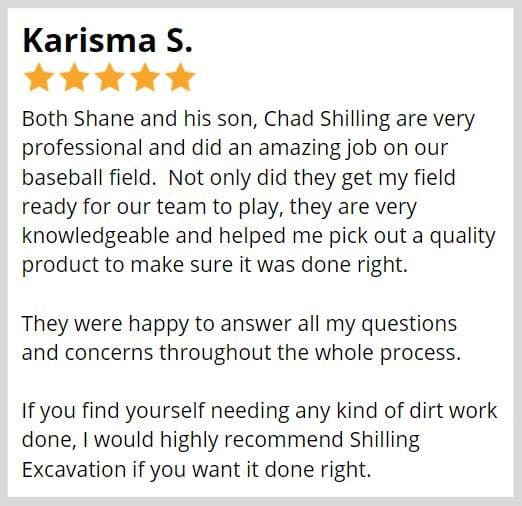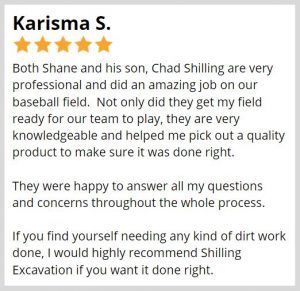 Additionally, the pressure and weight of nearby commercial structures must also be considered to guarantee site safety. Commercial excavation services are more complicated because of the number of project components, personnel, contractors, and types of machinery involved.
Why Work with Professional Excavators
There are several reasons why someone might need commercial excavation services. Be it for construction purposes or for just reclaiming the land, a commercial excavation company could serve as the answer to all of your issues related to land maintenance.
Land, construction work road excavation, go hand in hand; setting up a foundation for the project is more important than anything else; a poor foundation may collapse the whole structure and waste money and time.
Ground excavation could be utilized for projects such as constructing a pool, a huge housing development project, or residential excavation for a personal home.
An excavating contractor hires people who are professionals and do this regularly. They're the ones that can be depended upon to solve any ground excavation issues that one may encounter.
The Benefits of Working with Commercial Excavation Services
Knowledge and Experience
When inexperienced individuals try to take the job of excavation into their hands, that could become a problem for the property owners. You already got a lot to think about, and taking on this challenging work is overwhelming.
We'd say some things are better off when they're left to dirt work contractors. That is why hiring professionals for commercial excavation services should be considered a prerequisite for construction.
They possess the required skills, knowledge, and years of experience. They ensure you continue focusing on your work while they do the excavation business effortlessly.
Saving A Lot of Time
Excavating contractors with top-notch machines and the latest equipment saves a lot of time as they do the work as efficiently as possible. That also helps boost your timeline for the whole project, ensuring that pre-construction excavation does not get in your way.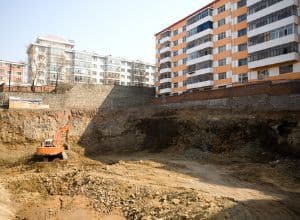 Diminished Cost
Using the latest machines and equipment in the hands of the most experienced commercial excavation services professionals saves time and financial resources. It helps shave off expenses in a process that makes it easy for bills to pile up. Financial relief is always welcome whether you are on a strict budget or are operating on commission.
Hiring professionals for commercial excavation services is necessary for any property owner looking for land maintenance. They do much more than move dirt around. They help you with tractor work, demolition services, landscaping, lawn care, tree and stump removal, ground preparation, bush hogging, etc.
How to Select the Right Commercial Excavating Services Contractor
If you're trying to find the best contractor for commercial excavation services, here are some tips:
Compare the Services
Some excavation companies might specialize in a particular type of commercial excavation services, while others could have everything covered & at your disposal straight off the bat.
Make sure that you get those who offer & specialize in the work & tasks that you need, and do not book someone that can't meet your criteria.
Also, go for someone who possesses the right level of knowledge & experience.
Ask for Their Portfolio
Once you have identified a few commercial excavation services companies that meet your standards & criteria, check their past work or ask for their portfolio. They can send you this via mail. You could also locate their projects & before and after pictures on their social media or webpage.
Browse through their videos or photos to see the commercial excavation services they are capable of doing. This process can be time-consuming, but the result and what you gain from it are more than worth it.
Request for References & Read Reviews
You could ask your friends & family for a bit of help and guidance, particularly if this is something they've been handling before and in the past. Overall, looking for testimonials from former clients and references would be best.
Nowadays, everything is only one click away, which suggests that you can easily find the right review that would answer your questions or confirm/deny your suspicion or thoughts that you have about this company.
Check their License
Did you know that one can own lots of different licenses & options? Someone with a license is much more reliable & a safer choice. They could also ensure that you have a valid contract, + if anything goes south, you would not be responsible for their mistakes.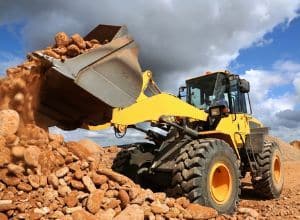 This written contract would set out all the terms and conditions beforehand while outlining the type of work from beginning to end. The company will also list out its materials & gear beforehand, which means there will be no hidden expenses later.
Check out their equipment
Speaking of gear and equipment, some contractors for commercial excavation services are equipped for bigger jobs, while others that are smaller would only work with the most common tools & with specific surroundings. For instance, a smaller excavator is usually chosen for sewer repairs.
Bigger & more serious agencies can be equipped for something more complex, requiring large excavators and maybe even a hydraulic hammer. That is why you have to find someone who meets your criteria.
Compare the Quotes
Different excavation companies will have different quotes & commercial excavation services to offer. That will all depend on the project, the equipment needed, and the distance from the place and back to their company.
If you have a tight budget and you do not have a lot of options, make sure that you do the process of elimination. Beware of companies that bid super low since they might offer low-quality or poorly used materials.