Commercial site excavation is basic earthwork for non-residential developments such as condominiums, shopping malls, and industrial buildings. Commercial site excavation has the same goal as residential excavation: to prep the site for building.
This comprises the removal of debris such as trees and boulders, excavating underground utilities and spaces, and compacting and redistributing soil for grading and stability.
What Makes Commercial Site Excavation Unique?
Compared to residential projects, industrial structures are usually bigger, composed of concrete and steel, and thus heavier than typical lumber-framed residences.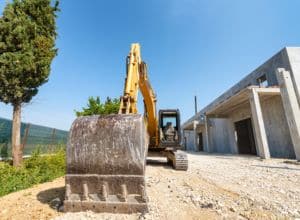 Non-residential structures also feature underground parking lots or numerous underground levels instead of 8 ft basements. For stability, commercial excavators must drill and dig deeper piles. If the excavation is deeper, it is more dangerous and expensive.
The weight and pressure surrounding commercial buildings should also be considered to ensure site safety. Commercial site excavation is more complicated due to the number of project components, contractors, workers, and machinery types.
What Can You Expect From A Commercial Site Excavation?
Site Analysis And Planning
Your contractors will examine the location and develop a plan before beginning construction. An architectural, surveying, and engineering firm will handle this. Their site plan should depict the current circumstances on your property, such as soil composition, topography, and any existing underground utilities or structures.
The suggested alterations will also be included in the site plan, such as additional utilities, drainage, grade adjustments, the building's pavement, landscaping, and footprint.
Getting a good picture of your site's current conditions might be difficult, especially regarding what's beneath your site's surface. However, many teams can acquire a fair notion of what lies beneath using technology, testing, and specialized knowledge. An accurate budget and schedule can be achieved by accounting for below-grade impediments like rocks.
When your site plan is finished, you can send it out for price and contractor selection. The finalized drawings will then be forwarded to your town for permitting. This step ensures that you comply with all development regulations and local ordinances.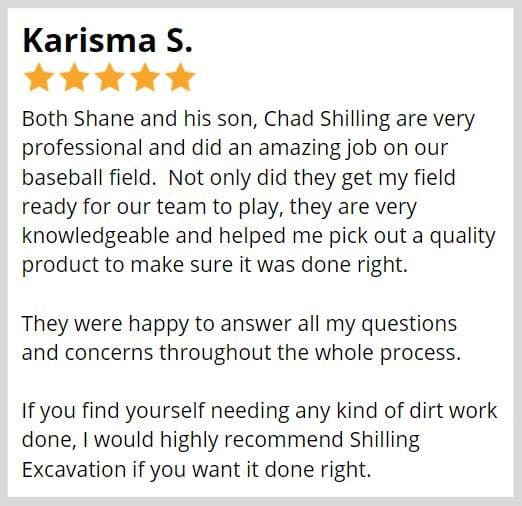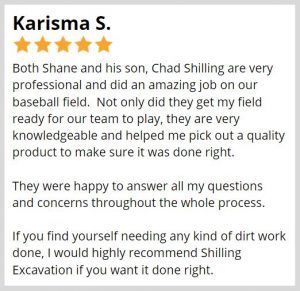 The digging and site work contractor's input will benefit many projects during this stage. They can give insight into the site's current problems and the overall site plan. Look for a contractor willing to hop on board early and work cooperatively with the team when selecting one for this project section.
Clarification
Once your project's strategy has been formed and the site work crew has been constituted, equipment and operators will be brought to the job site. The first stage is for them to clear the land. This will entail removing any unsightly obstructions above the ground, leaving a clean and empty slate for the job to begin.
During this stage, trees, shrubs, and other vegetation may be removed, and old buildings may be demolished. The trash generated will be transferred offsite for composting, recycling, or disposal. The length of this phase will differ based on the density of vegetation, the time of year, the size of the site, the number of the team, and the equipment used.
During this phase, the excavation crew must take all essential precautions to prevent erosion on the site. While taking vegetation out is required for building development, it will free up loose soil on the ground. Rain and wind can erode the soil, allowing these particles to enter our sewers and rivers. Local, state and national bodies develop erosion-control guidelines.
Excavating & Grading
Long-lasting, sturdy structures begin deep underground. Your excavator is responsible for laying a safe and solid foundation for your project, which will most likely require excavation. As the clearing of the area concludes, your team will focus on clearing below-grade organic materials (such as huge tree roots) and rocks.
An excavator can be able to dig up items near the surface. Blasting may be required for rocks placed deep below. If so, the site work crew will mark off a blast zone and cover it with a thick layer of loose earth. The earth will help keep huge rocks from flying away when the charges are detonated. The workers can then enter and clear the blasted rocks. In many circumstances, the earth's rock can be shattered down and used as fill material elsewhere on the site.
During this time, the staff will also be grading the site. It could comprise everything from building pads and completely level roadways to swales, basins, and slopes for stormwater and drainage management. Following excavation, the team would backfill and compact the site as needed, giving your project a strong and stable foundation.
Services, Drainage, And Paving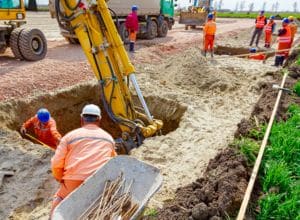 Your excavation and site-clearing crew will assist you in determining if these utilities may access existing hookups nearby or whether the utility provider must run new connections. It's usually in your and your team's best interests to get this process started immediately to guarantee there's enough power for the construction portion of the project.
Where appropriate, the crew will install drainage infrastructure such as retention or detention ponds, pipes, drains, and rain gardens. This will aid in stormwater runoff management during and after construction.
The team will also work on streets, parking lots, or other paved features. This can occur at various project stages based on the necessity for parking, equipment access, and other factors.
Landscaping And Cleaning-Up
In some cases, site work will occur concurrently with building construction and other activities. Furthermore, if you work with a full-service excavation company, they may remain on-site until the project is completed. The final landscaping is one of the last aspects of a construction project. Hardscapes and other outside areas can be created, and bushes, trees, and other plants can be planted.
The site work team should clean the site when the land development part of the project is done. This includes removing any machinery, remaining materials, and debris, leaving the site clean and safe for the next construction stage or for the owner to occupy.
The Advantages of Hiring Commercial Excavation Services
Experience And Knowledge
When inexperienced individuals attempt a commercial site excavation, it may cause problems for property owners. You already have a lot of things on your mind, and taking on this difficult task is overwhelming.
Some things are better left to professionals. They have the necessary abilities, years of experience, and expertise. They ensure that you may continue to focus on your work while they handle the excavation.
Saving A Great Deal Of Time
Excavating professionals who use high-quality machines and cutting-edge technology save significant time by performing the work to the highest standards. This also helps accelerate the project timeframe, ensuring pre-construction excavation stays in the way.
Reduced Expenses
Having the most experienced commercial excavation services professionals use the most advanced tools and equipment saves time and money. Hiring a professional commercial site excavation company aids in reducing expenses in a procedure that makes it simple for bills to accumulate. Whether on a tight budget or working on commission, financial respite is always appreciated.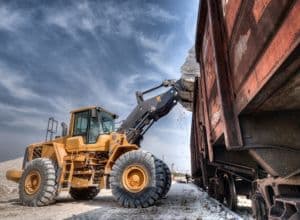 Property owners who need commercial site excavation must hire professionals for commercial excavation services. They do much more than shift soil. They can assist you with demolition, tractor work, lawn care, landscaping, stump and tree removal, bush hogging, site preparation, and other services.
How to Choose the Best Commercial Excavating Contractor
Below are some pointers to help you choose the most reliable commercial excavating contractor:
Value The Services
Some excavation businesses may specialize in a specific commercial service, but others may have everything covered and available immediately.
Ensure you hire people who offer and specialize in the job and responsibilities you require, and only hire people who satisfy your requirements.
Also, choose someone with the necessary knowledge and experience.
Inquire About Their Portfolio
When you've discovered a couple of commercial excavation service providers that suit your standards and criteria, review their previous work or request a portfolio. They can e-mail you. You may also find their work and before and after photos on their social media or website.
Look through their videos or photographs to learn what commercial site excavation services they can provide. This process might be time-consuming, but the end outcome and benefits are well worth it.
Verify Their License
Are you aware that you can own a variety of licenses and options? Someone having a license is far more trustworthy and a safer bet. They could also verify that you have a good contract and are not liable for their faults if anything goes wrong.
You should hire commercial site excavation professionals who are properly licensed.
This formal contract would outline the terms and conditions and the work type from start to finish. The company will also specify its goods and equipment beforehand, so there will be no surprises later.
Inspect Their Equipment
Regarding gear and equipment, some commercial excavation service companies are prepared for larger works, and others work exclusively with the most basic instruments and in certain environments. For sewage repairs, for example, a smaller excavator is typically used.
Larger and more serious agencies may be armed for something more difficult, necessitating massive excavators and possibly even a hydraulic hammer. That's why you must discover someone who fulfills your requirements.
Compare the Prices
Many excavation companies will provide various quotes and commercial site excavation services. That will all be based on the project, the equipment required, and the distance between the location and the company.