Farm and ranch excavation work is something that has to be taken on by a professional contractor.
Whether you are planning to install a plumbing system for your farm, dig a drainage ditch, or build a barn, working with a professional farm and ranch excavation company is among the most ideal ways to improve your property.
What A Farm and Ranch Excavation Contractor Could Do For Your Business
Now that you understand what a farm and ranch excavation is, you are probably wondering how they can benefit your business. Here's a more in-depth look at what a farm and ranch excavation contractor could do for you.
Site Preparation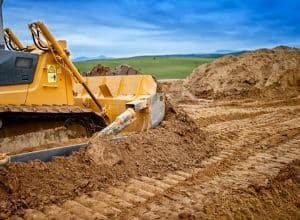 Farm and ranch excavation contractors are vital to the early part of any construction effort. They're the ones who tell if the soil is firm enough to support the foundation of a construction project.
Their testing could also tell if the construction can support the pressure and weight of the project.
Cut And Fill Excavation
Farm and ranch excavation contractors offer the cut and fill excavation work needed for the project to pick up. They clear the topsoil, sand, and rock land that would make building a foundation impossible. Afterward, they can remove any unwanted vegetation from the topsoil to make the lot more stable and appealing.
Operate Heavy Machinery
One of the most notable advantages of working with farm and ranch excavation contractors is that they understand how to use excavation tools and heavy machinery.
They understand how to use cranes, bulldozers, and rollers, which only a few professionals can. You could not complete foundation preparation or site clearing without these tools.
Ensure The Project Is Meeting Standards
Most farm and ranch excavation contractors are bonded and licensed, which means they know and understand the safety and on-site job practices required by the Occupational and Safety Hazard Association.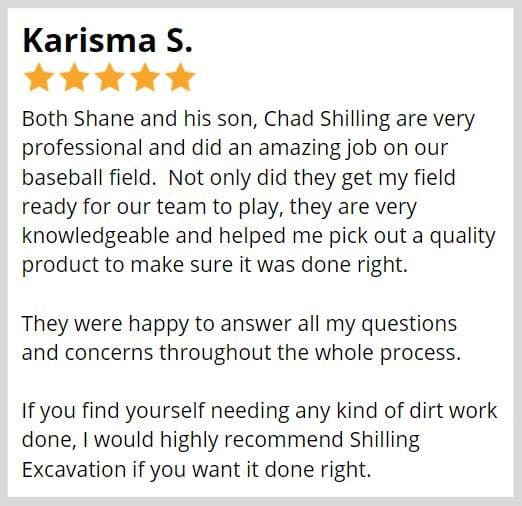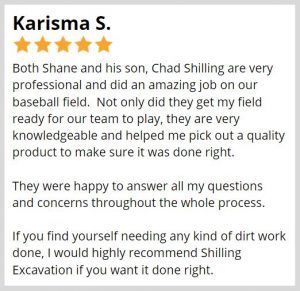 That also means they carry liability insurance coverage for their work, which is a big benefit for construction companies.
Why Work with Professionals
Farm and ranch excavation may seem as simple as renting a piece of huge equipment and then moving around some dirt, but the process could be much more complicated than you may expect. Why work with a professional farm and ranch excavation contractor for your next huge project? The following are some main reasons you should consider working with a skilled excavator!
It's Dangerous Business
Someone that's an expert in soil composition will know what to expect as they're working on a property. The composition of muddy soil, rocky soil, and wet soil can make it hard to dig deep or even stay on a safe footing in an excavator.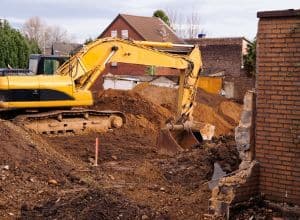 A professional farm and ranch excavation company would know how to test the soil to ensure that the composition could be understood and that full safety can be ensured on the job site.
Need for Speed
Professional farm and ranch excavation companies work with numerous clients at a time to get jobs done in an orderly, fast, and professional manner. They're used to working with a strict schedule and keeping a proper and steady pace. If you rely on yourself or a friend to get the job done, unanticipated delays that you aren't equipped to resolve can set the work back and further delay your project.
Relying on an experienced farm and ranch excavation professional ensures the project gets done properly and on time.
Using The Right Equipment
Professional excavators may have to use more equipment for digging, making excavating quicker and safer. For instance, an excavator may use trenchers or long and narrow digging tools meant to dig trenches for excavating farms or ranches.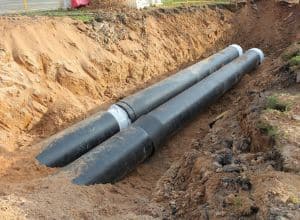 These trenchers are also useful for the narrow and long pits needed for plumbing pipes or irrigation.
Using these trenches is more efficient and much quicker than digging those small rows with a bobcat! Specialty crane arms could also be used to reach over and around obstacles. Using these arms could be much easier than managing a bobcat or other equipment around flowerbeds, landscaping trees, and other items on your property.
Backhoes or cranes with more extended arms could also make quicker and safer work of digging pits that are over wet or soft soil. The equipment with those extended arms could sit further back from the edge of a hole during digging, making it less likely to collapse under its weight.
It is also worth noting that most professional farm and ranch excavation contractors have access to heavy-duty, construction-grade equipment that requires special licensing.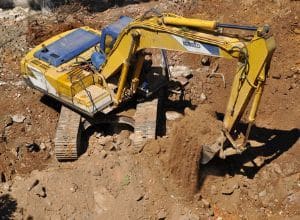 This larger equipment could often make quicker work of digging any pit or trench; in turn, you could have your new barn or outbuilding installed more quickly when you depend on a professional excavator with access to this heavy-duty equipment.
You Could Reduce Your Risk For Property Damage
Hiring a seasoned farm and ranch excavation contractor could reduce your risk for property damage. Professional farm and ranch excavation specialists would know how to properly dig on your property and call the public authorities to ensure they can detect all buried lines, wiring, and pipes locations.
Using an excavation machine is not a do-it-yourself job; experienced operators would know how to use excavators even in extremely small spaces. They can be externally careful when turning or moving and avoid spilling dirt for unnecessary cleanup.
Licensed and Insured
A professional excavator that has years of experience in the industry will also offer insurance in case something was to get damaged. If you were to damage an item while working on your property, you would be responsible for the cost of the repairs. If an accident occurs with an experienced operator, you will be covered for these costs. It's an extra line of defense for your property and the entire project's success.
Excavation Is Unsafe
Preparing a job site or digging a foundation for a property can be hazardous. Edges of the pit or holes can quickly collapse if the operator is not experienced or if there is a sudden movement. Hitting power lines can lead to deadly consequences, and the chance of hitting a gas line could result in even worse damage to your house. Rather than risking injury or a major accident for your property, working with a farm and ranch excavation professional is always the best option.
Bottom Line
Farming is a full-time job, and it could be a real challenge juggling a farm and ranch excavation project with other farming chores, like cutting the hay or feeding the livestock. A good professional farm and ranch excavation company could save you time and money. Check out the company's credentials before you employ them for the job. You could also get helpful advice by talking to other farmers who have worked with farm and ranch excavation companies.
If you're interested in hiring a professional farm and ranch excavation contractor, contact us today to learn more about what our excavation company can provide for you! Our number one priority here at Shilling Excavation is genuine customer service; we're always available to resolve any questions you may have! There's no project that is too big or small for us.
At Shilling Excavation, we are known for doing farm and ranch excavation jobs that no one else will touch. No matter the terrain or conditions, we're up for the challenge. We'll take on the job if we can get our tractors there. Plus, we'll work with you to ensure you remain code compliant throughout the process.