There is more to excavation work than just digging a hole in the ground. One of the factors that can make or break your construction project is hiring excavation contractors.
Depending on the needs of your construction project, you need to hire an excavation company that can take on the job.
Thus, it is vital to choose wisely. You reap the benefits of hiring a professional excavation company when you know you have hired experienced and reliable excavation contractors.
Otherwise, you risk compromising your finances, property, and above all, safety.
What Is the Role of Excavation Contractors?
When people think of excavators, they probably think of someone on a backhoe or bulldozer digging holes or moving dirt or earth from one site to another.
However, more skill, expertise, and experience are needed in excavation work than merely operating a backhoe.
Aside from land clearing, building site preparation, and digging, some professional excavation companies offer the following services:
Demolition services
Drainage work
Road and driveway construction
Parking lot construction
Construction material delivery services
Excavation specialists know the importance of the following:
Investing in high-quality equipment
Keeping abreast with the latest in construction, excavation, and building site preparation trends and technology
Providing professional, reliable, and honest customer service
If you have a future construction project – whether it's a residential or commercial development, it's vital to employ professional excavation services.
In today's post, let us look at and explore the many benefits of hiring certified and professional excavation contractors.
Professionalism and Reliability Are Essential
There is a lot at stake when undertaking a construction project. Therefore, it's imperative that you hire professional contractors.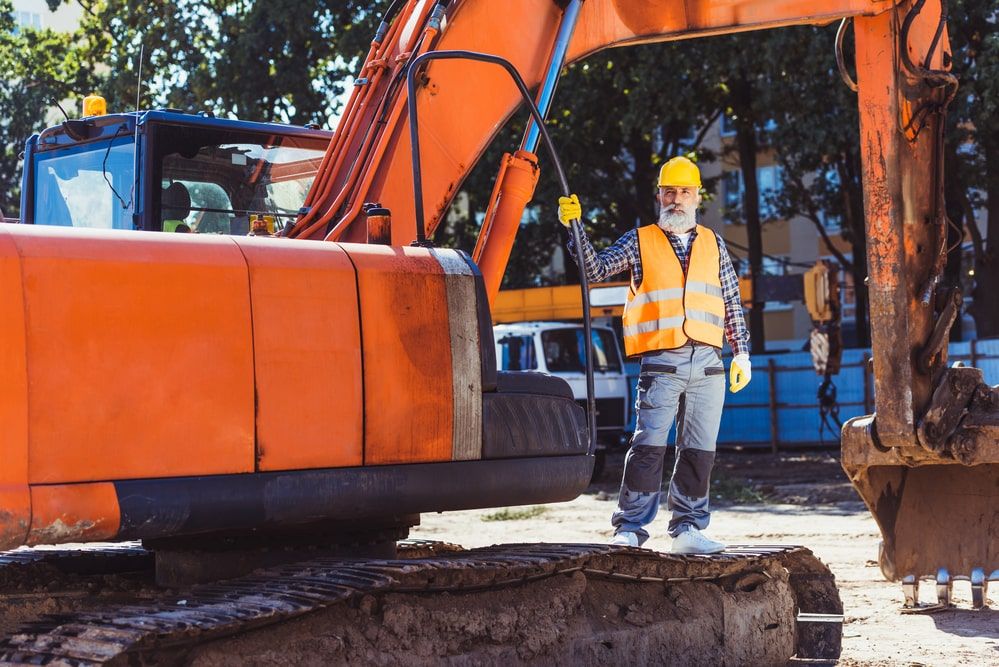 Hiring the services of legitimate and professional excavation contractors will allow you to expect a level of quality, experience, transparency, and training.
These are the traits you may not get from an illegitimate contractor.
On top of that, professional contractors maintain a culture of strong work ethic and safety – two highly essential factors needed in any construction development projects.
When it comes to excavation work, experience is vital. Look for an excavation company that has been in operation for several years.
Longevity in the business is a good indicator of whether or not the contractor is worth hiring. It goes without saying that inept and unskilled excavation contractors don't last long in the business.
Excavation Work Is Risky
For the inept, unskilled, and inexperienced, excavation work can entail a lot of danger. From incorrect risk assessment to equipment mishandling to trench collapses – too many things can go horribly wrong.
Another important consideration is the size of the worksite. An inexperienced excavation contractor may not know how to work with tight or limited spaces.
On the other hand, professional excavation companies understand the importance of obtaining a detailed plan to work around these scenarios and ensure safety through the excavation work.
Also, professionals will have the expertise and experience to know the best type of excavation equipment to use for each specific project and application.
There are many types of excavation machinery – what works for clearing trees or vegetation is different from what is needed to remove a pond or a swimming pool.
Using the wrong machinery combined with the ineptitude of contractors invites many perils.
Before doing any work, professional excavation contractors will do a comprehensive evaluation of the worksite.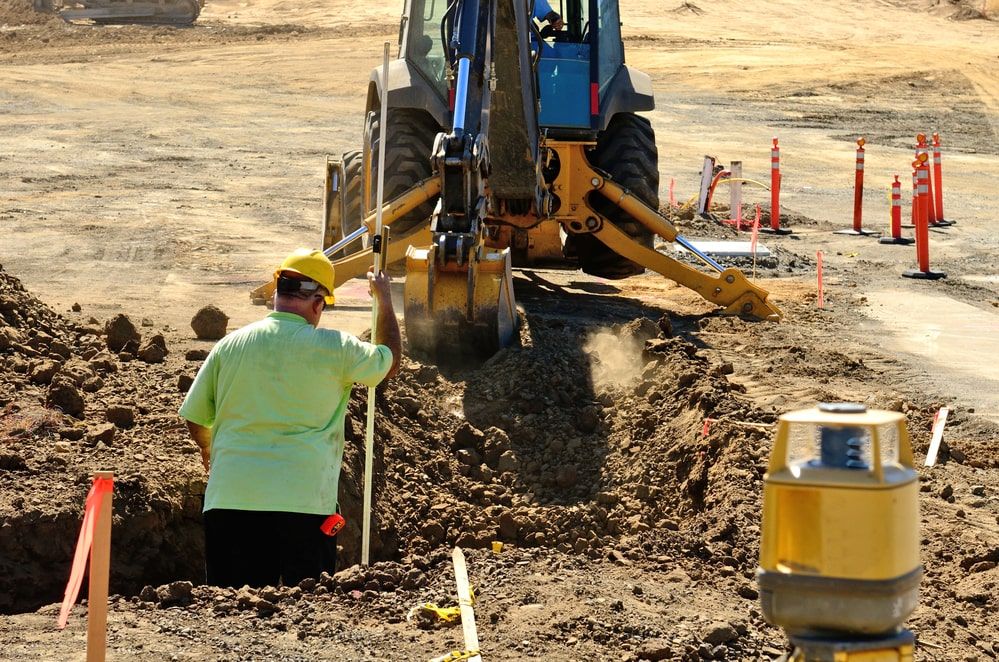 This will help them assess the ground condition, surrounding structures, and how cleanup needs to be done.
Unfortunately, inexperienced contractors may not fully know how to work around these risks.
In addition, improper management of the job may turn your construction project into a costly and unsafe situation.
Lots of Unexpected Things May Occur During Excavation Work
Excavation entails digging the ground – and you never know what you end up digging out. These scenarios make way for unexpected issues to occur.
Tree roots may damage equipment. Uncharted pipes and plumbing systems must be taken into consideration.
You may also encounter hazardous materials belowground after the construction work has already started. Wildlife and other animals may need to be taken into account.
There's also the possibility of changing the project specifications to adapt to the unique challenges of the worksite.
On top of all that, you need to be prepared for sudden and drastic weather changes.
If you need to make adjustments or changes to your ongoing excavation work, you will need to submit the necessary documents and forms to your jurisdiction.
A professional and experienced contractor will know the steps to take to get it done.
They also have a clear understanding of insurance and safety procedures to secure your construction site and protect your assets.
Proper Cleanup Cannot Be Ignored
Professional excavation contractors understand that site cleanup is just as essential as the actual excavation work itself.
As you know, construction and excavation projects bring a lot of dirt, debris, and other underground rubbish.
From massive tree stumps and vegetation to slabs of concrete to plastics and other materials – you can't just leave these things obstructing your worksite or affecting your neighbors.
A professional and experienced excavation company will know how to handle the mess properly.
Depending on the jurisdiction, there are specific rules and regulations in handling excavated junk. A local professional excavation company will already be familiar with these guidelines. They make sure to abide by these rules so your project can go on without a hitch.
On the other hand, there is a high likelihood that inexperienced and illegitimate excavation specialists will not be aware of the legal cleanup procedures.
You Cannot Judge A Site by Its Topsoil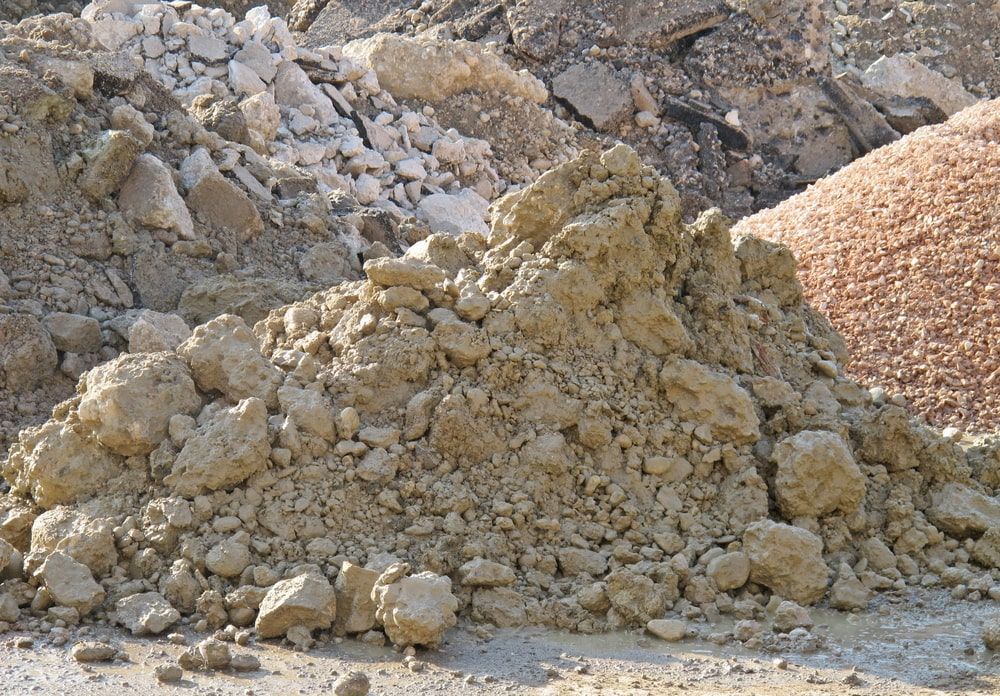 The topsoil doesn't tell you what you can find underneath it.
Many construction and development projects have been delayed because of what's been unearthed from several feet down.
Furthermore, different excavation procedures lead to different kinds of soil reactions.
Seasoned excavators know what potential problems to look out for before they even begin digging the topsoil.
Excavation Contractors Do More Than Just Dig
Any excavation work or construction project may encounter sedimentation changes, erosion, or other significant concerns. If not managed properly, these concerns can affect the water distribution and quality for you and your neighbors.
You also risk damaging your property.
On top of that, depending on your jurisdiction, there are existing laws you must follow regarding erosion control.
State inspectors can shut down your construction project if they discover that you are not doing proper erosion control.
Working with a professional excavation company ensures that you are doing the following:
Proper trench drains system to make way for sufficient water diversion
Restricting the amount of exposed earth and soil
Proper vegetation management
Proper Assessment of the Work Site and Surrounding Structures
Aside from the structure you are building, what surrounds it is also an essential consideration in your construction project.
The surrounding properties, as well as other environmental and outdoor features, might be affected by your excavation and construction work.
From using the wrong excavation equipment to digging too deep or too shallow – these oversights significantly affect your risks.
Fortunately, experienced excavation companies are familiar with avoiding these problems before they can create a costly and lengthy delay on your project.
You Are Not Saving Money Hiring an Amateur
Unfortunately, it's not uncommon to cut corners when undertaking a construction project. As a result, many construction managers and property owners believe hiring an amateur with cheaper excavation services is better even though the job is not "perfect."
In other cases, they go the do-it-yourself route and convince themselves that they are saving money by being resourceful.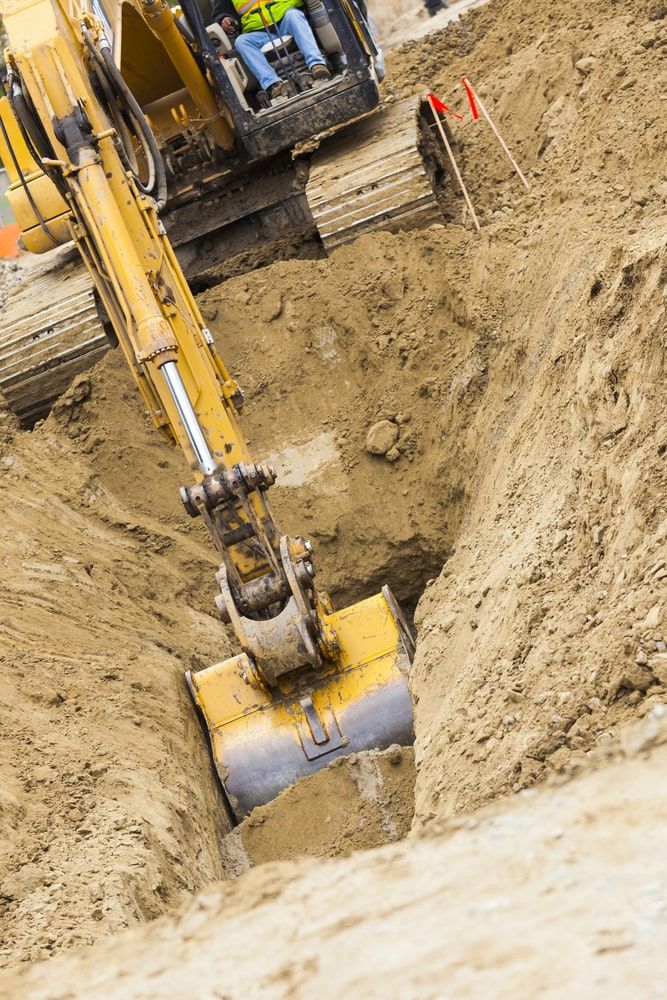 In reality, you are only jeopardizing your project and putting your assets at risk.
Excavation work requires experts to do the job right.
Unfortunately, when you hire an amateur, or you try to DIY, it's highly likely that your project will encounter problems.
When this happens, you will have to pay more to correct these issues. You would be paying for the same services twice.
Time Is Money
In any construction project, time is of the essence. However, you don't want to compromise safety, efficiency, and quality while ensuring that the project is completed on time.
You can trust a professional contractor such as Shilling Excavation to ensure that your project is managed in a timely fashion, safely and proficiently.
Key Takeaway
Professional excavation work is a lot more than moving earth around and digging holes in the ground. This is not a DIY project or work effectively done by amateurs. On top of that, this is not something you would want to be sparing with.
To ensure that you don't miss any crucial steps or create excavation mishaps, it's critical that you hire the best professionals.
When you have a construction project underway, find an excavation firm to ensure that the project is off to a good start.
Work with reliable and experienced excavation contractors to see that your construction project is professionally managed and safe.
If you need more information about our professional excavation, land clearing, or building site preparation services, please don't hesitate to reach out to the Shilling Excavation team.